Dynamic collaboration happens when people come together with their unique professional backgrounds. Our executive leaders have many years of experience in the health care and diagnostics industry, with the additional advantage that they have experience in various disciplines. Check out more about each of them here.
Alain Baverel
President & CEO
Sysmex Europe SE
EMEA region
Senior Executive Officer
Sysmex Corporation
Japan
---
Alain's career in the in-vitro diagnostics and medical devices field extends over 25 years. He joined Sysmex Europe as CEO in 2018, after 10 years as President of Sysmex France, and has become President & CEO in 2019. Since 2020, he was appointed as Senior Executive Officer at the HQ at Sysmex Corporation. During his decade-long experience as the president of Sysmex France, they saw extraordinary growth and developed a strong foundation and reputation in the local market.
Prior to his role as President and CEO, Alain gained professional experience as a field service engineer, sales rep, product manager, business unit director, and global sales and marketing director at national and international diagnostics companies.
Alain has a degree in Biology and Business Administration from the University Joseph Fourier in Grenoble as well as a specialised degree in In-vitro Diagnostic Industry from the University Dupuytren in Limoges. He also has qualifications in Strategic Marketing Management and International Management.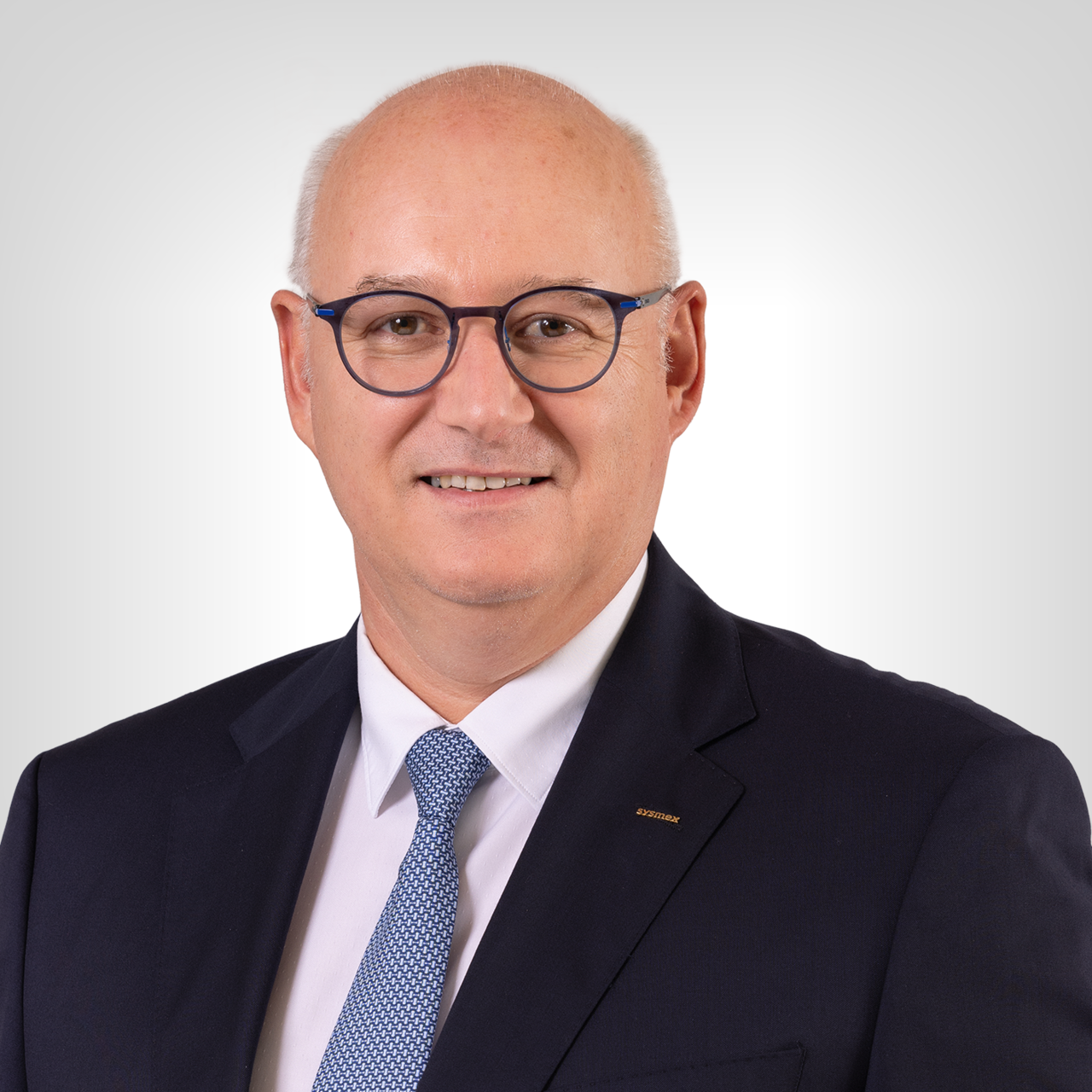 Stefanie Schaal
Managing Director & Senior Executive Officer
Sysmex Europe SE
EMEA region
---
Stefanie first joined Sysmex Europe in 2015 as the Senior Vice President of Legal Affairs, Compliance & Risk Management as well as Internal Audit EMEA. She is furthermore responsible for Regulatory Affairs EMEA and General Administration and was appointed as a Managing Director and SEO in 2019. Before her time at Sysmex, she gained experience consulting and managing legal affairs and compliance as well as general administration for various med-tech companies.
She has extensive global leadership experience managing multi-functional and decentralised teams, which fuelled her passion to develop organisations with cross-functional teams.
Stefanie has a degree in Law (first state exam) from the University of Bonn, second state exam from the Higher Regional Court in Hamburg and a Master of Law degree from the University of Leiden, NL.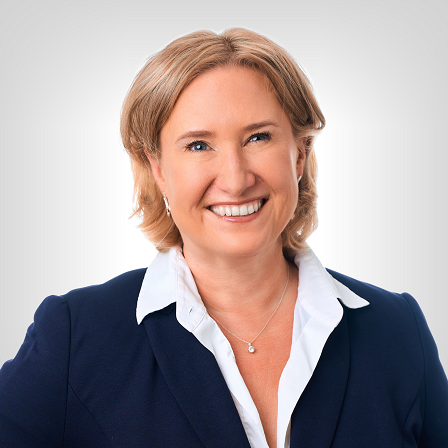 Matthias Voelkel
Managing Director & Senior Executive Officer
Sysmex Europe SE
EMEA region
---
Matthias has a rich professional history at Sysmex, working his way up from Director of Laboratory Solutions in 2001, to Vice President of Laboratory Solutions and Managing Director of Austria and Hungary in 2006, and finally to his current role of Managing Director and SEO of Sysmex Europe in 2008.
Preceding his role at Sysmex, Matthias worked in Sales & Marketing for several companies in the industrial engineering field. He also spent several years as a Product Manager in the med-tech industry.
Matthias has a degree in Electronic Engineering from the Technische Universität Carolo-Wilhelmina zu Braunschweig.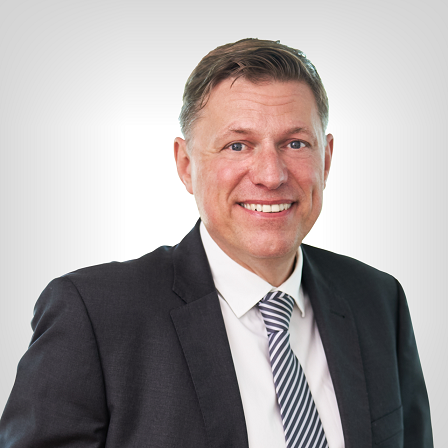 Alberto Bonacini
Managing Director, Senior Executive Officer & CFO
Sysmex Europe SE
EMEA region
---
Alberto joined Sysmex in 2017 as CFO, responsible for Finance, Supply Chain, Manufacturing and IT across EMEA.
He started his professional experience with a multinational conglomerate where he worked for 10 years in different countries, in different businesses and in diverse finance roles with increasing responsibilities.
Before coming to Sysmex, Alberto spent more than 15 years in the healthcare sector. He Joined a large pharmaceutical and diagnostics company as affiliate Finance Manager and became later the global Head of Finance for pharma manufacturing, supply chain and technical development. He has also acquired important experience in healthcare as independent Advisor to Private Equity firms.
Alberto holds a Master's degree in Business Administration from Boston University School of Management and earned his undergraduate degree in Business and Economics from Università di Bologna. During his graduate studies, he took part in a Management Development Program at Sanyo Corporation in Kobe.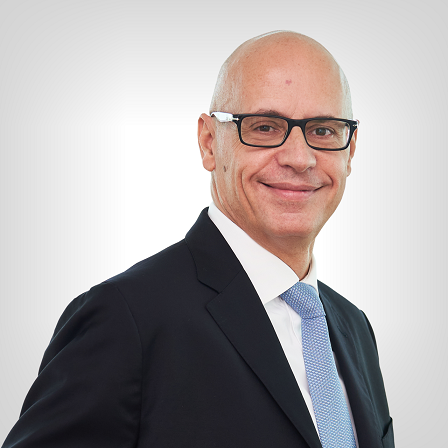 Yuki Hyogu
Managing Director & Senior Executive Officer
Sysmex Europe SE
EMEA region
---
Yuki has an extensive working experience at Sysmex since 19 years ago, advancing his profession and skills through his work in different affiliates across continents.
He first joined Sysmex Corporation in 2003 as Associates in International Business Management and Domestic Sales. In 2010, he worked at Sysmex Latin America & Caribbean as Business Planning Manager for 4 years and Sysmex America for 1.5 years. As the only Japanese expat in Sysmex Latin America & Caribbean, he has successfully led the project of establishing affiliates in several Latin America countries such as Mexico, Columbia, Chile and Argentina.
After returning to Japan in 2015, he continued his position at Sysmex Corporation as Investor Relations Director, especially engaged in communication with international institutional investors which brought him to receive 2nd rank IR professionals in Japanese Medical Device sectors 2021/22.
Yuki has a degree in Policy Studies from Kwansei Gakuin University.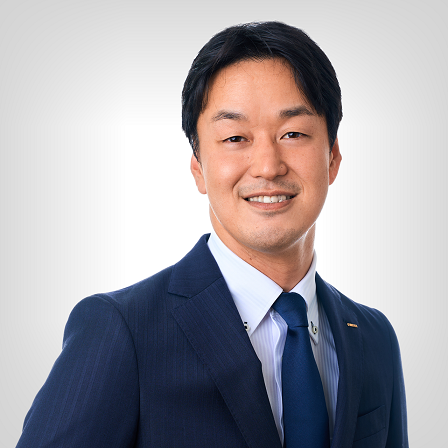 Sysmex Europe SE
Chairman of the Supervisory Board:
Management Board:
Alain Baverel (CEO)
Alberto Bonacini
Yuki Hyogu
Stefanie Schaal
Matthias Völkel
---
Our Management in the Middle East
Sysmex Middle East
Managing Director Sysmex Middle East: Wissam Daoud
Director of Sales: N.N.
Director Marketing: Carla Abou Zeid
Director Customer Service: Hussam Shehadeh
Director Integrated Concept Solutions: Ayman Dallal
Director SCM, HR & Administration/SCM: Lina Habib
You might also be interested in ...